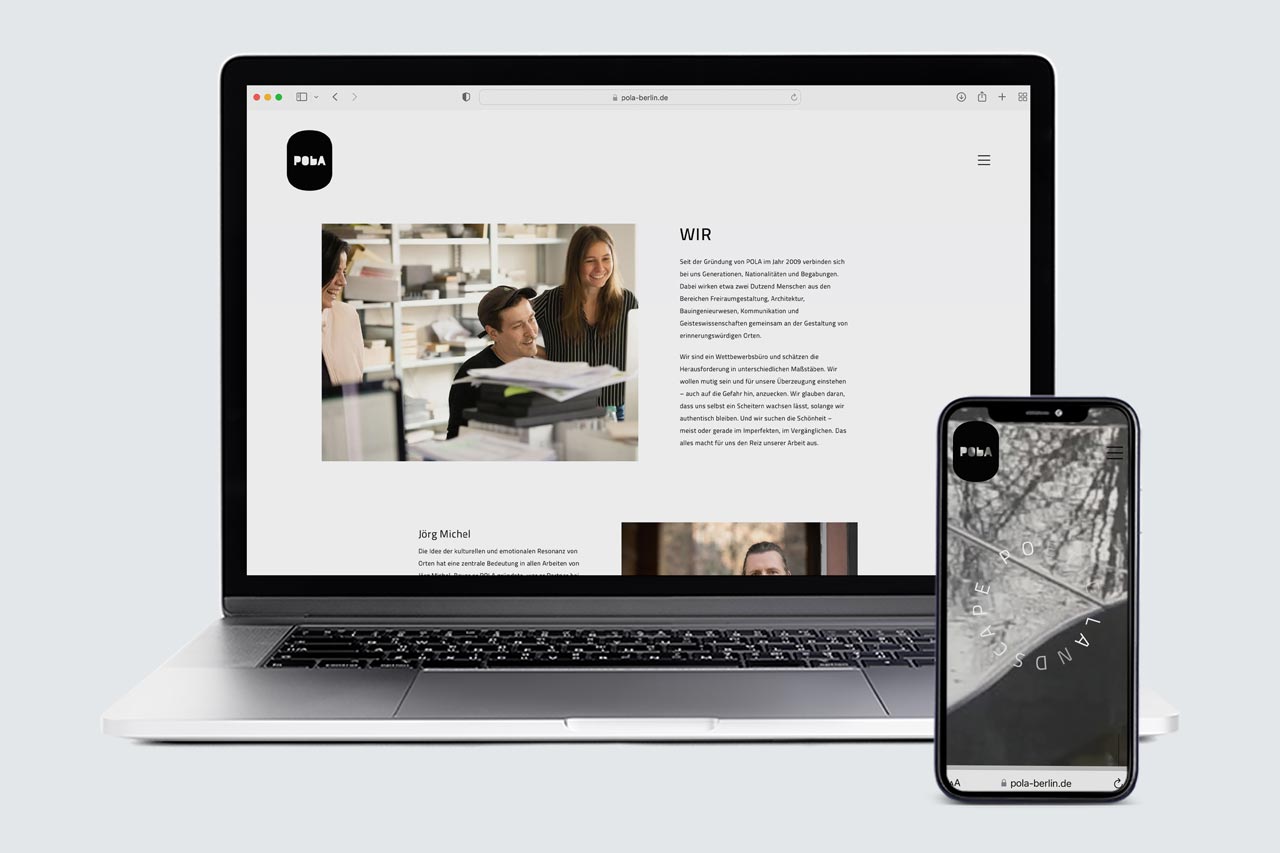 June 21, 2022
Web relaunch: POLA Landscape Architects
POLA Landschaftsarchitekten is an international studio with offices in Berlin and Hamburg, whose vision is the manifestation of a poetic modernity in landscape and garden architecture.
As external communication strategists, we oversaw the project management of the web relaunch, developed the site structure and a large part of the texts, coordinated and guided the external service providers, and took care of the content maintenance in the German and English language versions.
An important element of the redesign was to focus on POLA's employees as well as its clients, both visually and in terms of content. The new look designed by LOOM Berlin fits perfectly with the user- and service-oriented and SEO-conscious website.
To the redesigned website: www.pola-berlin.de/en