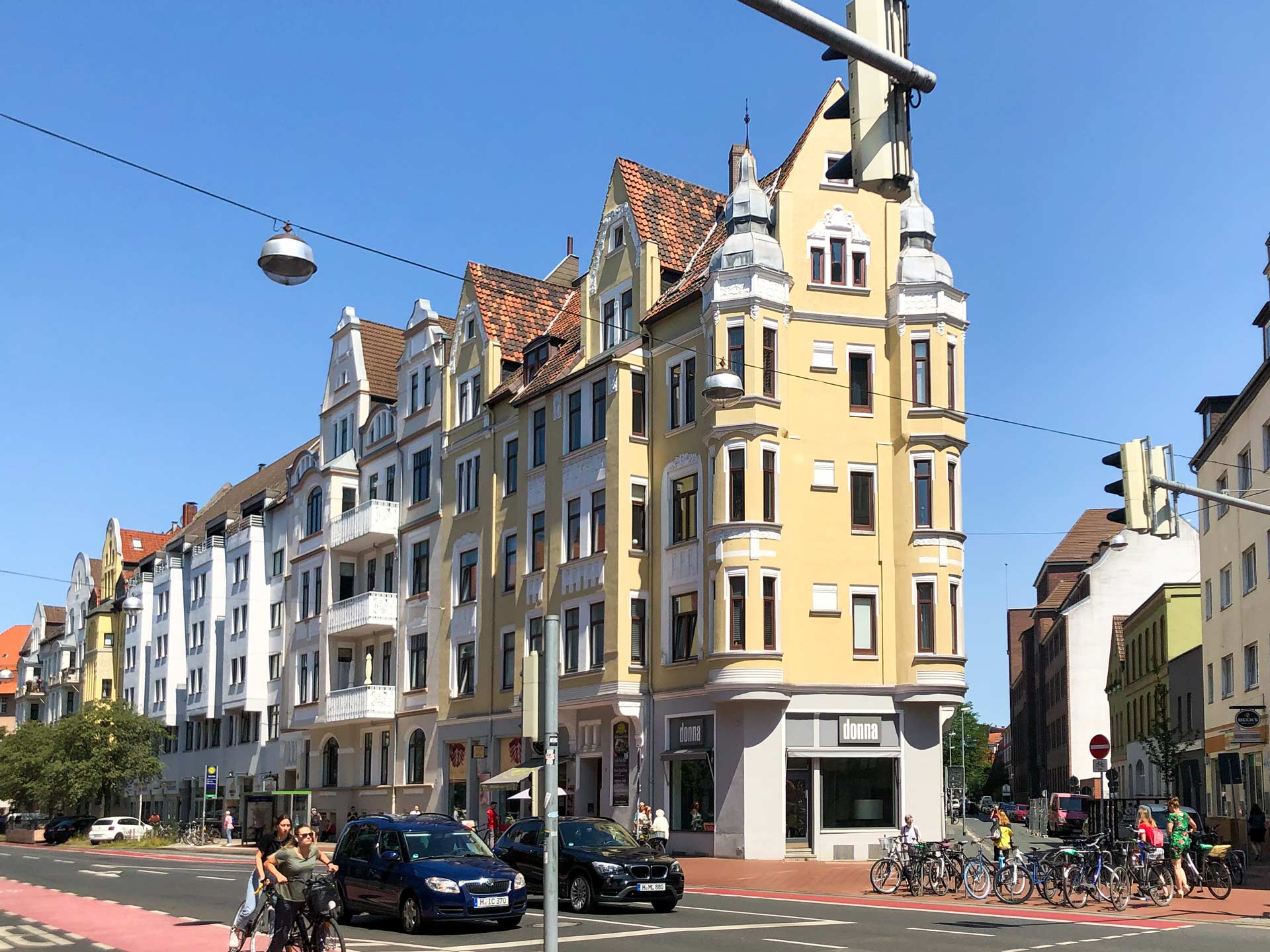 Your new workspace!
After a complete renovation we moved into our new workrooms and will be happy to share these with other architects, designers or communicators who are interested in exchange and networking. We are creative people from the fields of architecture and sustainability communication, interior and industrial design.
We offer an office infrastructure with a fast LAN network in all rooms, an A3 printer (incl. scanner and fax), a fully equipped kitchen with fully automatic coffee machines and the luxury of a cleaning lady. The workplaces are equipped with E2-Eiermann tables; further furniture can be provided on request. All rooms are lockable and can each be equipped with up to three workstations. The most beautiful room, the bay window room overlooking the "Lister Meile", is available to all for meetings and conferences.
The bus and subway station are right in front of the house, the pedestrian zone with its cafés and stores starts on the opposite side of the street and downstairs in the house is the OLIVA delicatessen, which spoils us with wonderful salads and bureks.
If you are genuinely interested, we would be pleased to receive a mail to arbeitsraum@baukunst.plus. Please use this opportunity and tell us a little bit about you: What kind of work do you want to do in the office? How many workstations do you need? When are you looking for a new "professional home"? If you also give us your telephone number, we'll happily give you a ring!